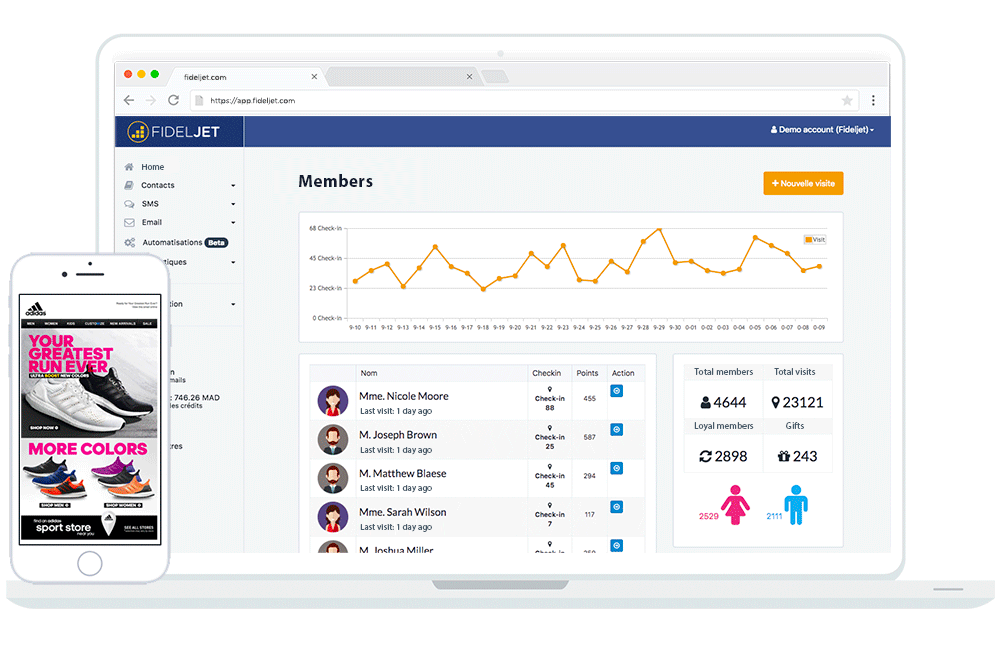 Retain and engage your customers with one simple platform.
Streamline and manage your marketing campaigns
with effortlessly.
Send 9,000 emails per month for free.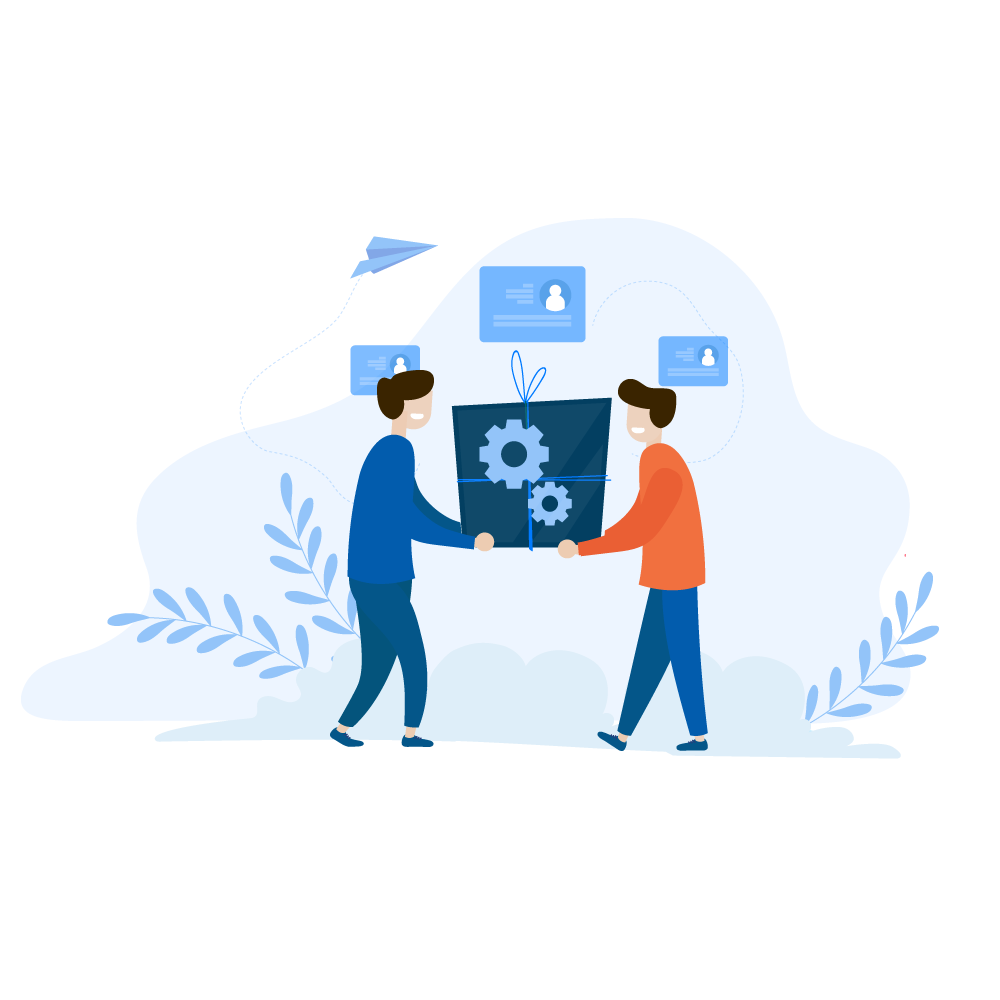 Loyalty program
The loyalty platform that helps you build real relationships with your customers.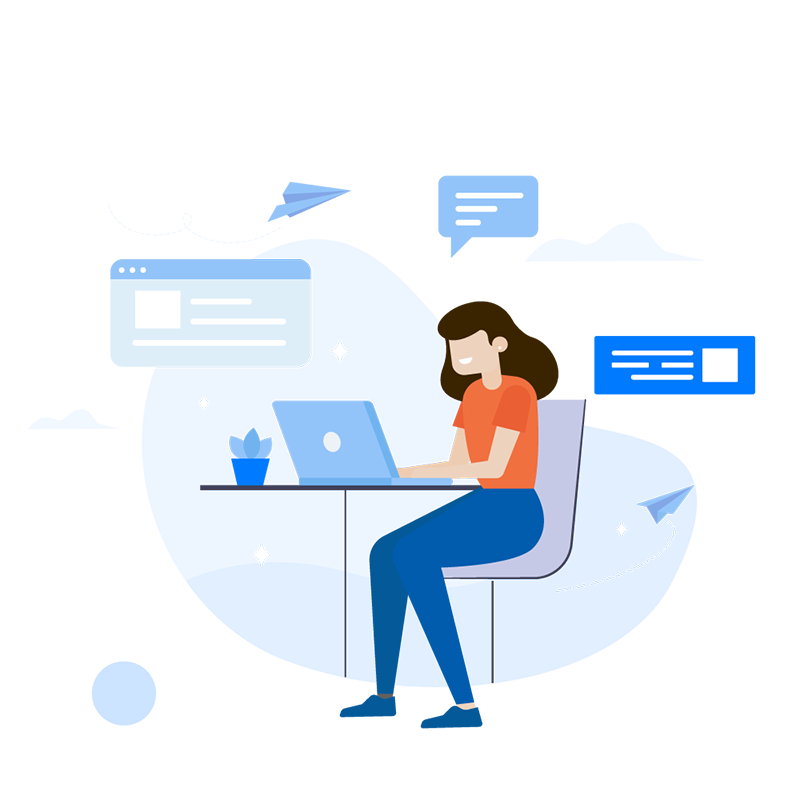 Email marketing
Prevent your emails from going to spam with email verification to make sure your every message gets delivered.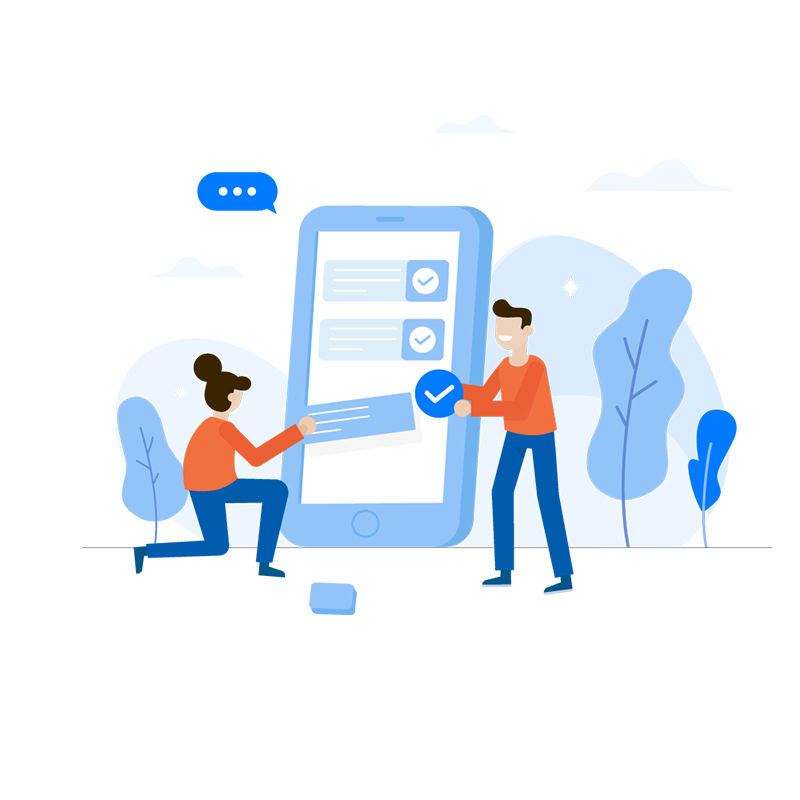 SMS marketing
Reach your customers on the platform that they prefer most. The one that's always on.
Fideljet is ready for your scale. From the smallest Saas apps to the largest enterprises, Fideljet was built with scale in mind. easy to start with, first email campaign in less than 20 min. All templates can be easily versioned.
Davis P.
For a mail delivery service Fideljet provides all all the data and options a customer could ask for.
Stevenson L.
Customer Service is one of the best. Courtesy and knowledgeable they are one of the few companies I actually enjoy speaking with.
Anna T.
Fideljet gives you so much visibility on what is going on with your email campaigns. I can see who has opened, clicked, and viewed the emails being sent out, verify that they are going out, and get statistics on volume and visibility of these emails.
Elisa J.

Start retaining & engaging your customers effortlessly
They'll love you for it
Send 9,000 emails per month for free.